News
DEMIS ROUSSOS DIES AT AGE 68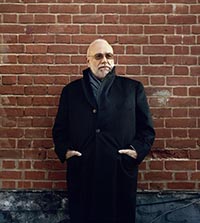 Greek singer Demis Roussos died in his home in Athens Sunday morning at 2.30AM of complications of cancer. The funeral will be held at PROTONE CROTAFIO cemetary in Athens on Friday 30th of January at 12PM.
Artemios Ventouris Roussos was born on 15th of June 1946 in Alexandrië (Egypt) of Greek parents. Due to the Suez crisis the Roussos family returned to Greece in 1958. In the mid sixties Demis played in several bands in Greece like The Idols and We Five.
After he met Vangelis Papathanassiou in 1967 his career really took off as they created (with drummer Loukas Sideras) the band Aphrodite's Child. From 1968 to 1971 they had worldwide success with songs like 'Rain And Tears', 'I Want To Live', 'Marie Jolie', 'It's Five o'clock' and 'Spring Summer Winter and Fall'. Their third album '666' became a huge album in the rockscene, based on the Apocalyps of John.
In 1971 Demis went solo with enormous success, his first solo single 'We Shall Dance' was followed by hits such as 'My Reason', 'Forever and Ever', 'Goodbye My Love Goodbye', 'My Friend The Wind', 'Lovely Lady of Arcadia' and 'Because'(Mourir Aupres de mon amour), which made him an icon of the 70's. The 80's gave him a comeback with 'Island of Love' and the million sellers 'Quand je T'aime' and 'On Ecrit Sur Les Murs''. In the 90's Demis recorded some very succesfull new age albums, as well as a Christmas album that went gold. Demis loved the contact with his fans and performed at thousands of concerts. In total Demis Roussos sold over 40 million records.
He is survived by his mother Olga, his children Emily and Cyril and his wife Marie.
We lose in him a great singer, fantastic entertainer but most of all a dear friend.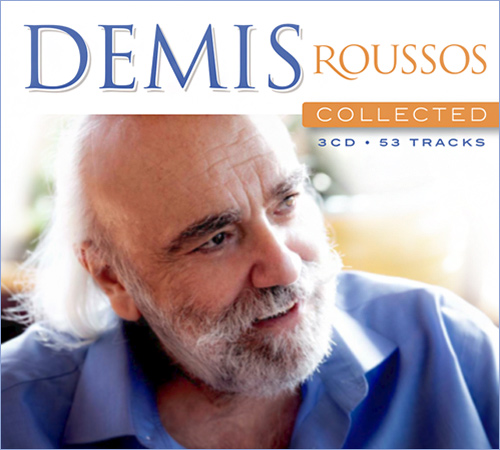 DEMIS ROUSSOS COLLECTED
release worldwide 6th of March
Blessed with an unique voice and a great persona Greek singer Demis Roussos sold over 60 million records worldwide. On Sunday 25 januari Demis Roussos died, age 68.
In december Demis compiled a collection of his most favorite songs he recorded from 1968 onwards.
A unique document, carefully selected by the great singer himself, compiled with the love he had for his fans and his music, with liner notes from his children Emily and Cyril.
Worldwide release on 3cd and digital on 20th of March.
For more information and orders of this 3cd set click this link > Bol.com
Home
BR MUSIC, founded January 1st 1983 by Bert van Breda, is the leading oldies specialist in the Benelux, compiling and producing cd and dvd projects for all the recordcompanies. Also BR Music controls over 1400 original masters from the 60's through the 90's, available for licensing worldwide for compilations, films, commercials, tv-series etc. Most of our tracks are available as download on iTunes.
Original Masters
•
2 The Core
•
5000 Volts
•
Paul Anderson
•
Anouk
•
Apollo 100
•
Tamzin Aronowitz
•
Mike Berry
•
Blue Haze
•
Nancy Boyd
•
Brotherhood of Man
•
Polly Brown
•
Gene Chandler
•
The Chi-Lites
•
Chicory Tip
•
Neil Christian
•
A Close Call
•
Clout
•
Dave Dee
•
Doris D & The Pins
•
Dozy, Beaky, Mick & Tich
•
J. Vincent Edwards
•
Scott English
•
Family Dogg
•
Don Fardon
•
Jesse Green
•
Guys 'n' Dolls
•
Richard Harris
•
The Herd
•
Mike Kennedy
•
Kenny
•
Mac & Katie Kissoon
•
Les Reed Orchestra
•
Maggie MacNeal
•
The Magic Lanterns
•
Lucille McDonald
•
Nymphomania
•
Pancho & Cisco
•
Paper Dragon
•
Pearls
•
Demis Roussos
•
Steve Rowland
•
The Scorpions
•
Seashells
•
Shabby Tiger
•
Ireen Sheer
•
Shelter Skelter
•
Shuky & Aviva
•
Slik
•
Crispian St. Peters
•
Steve & Albert
•
R & J Stone
•
Sweet Dreams
•
Thunder Thighs
•
Tramp
•
The Tremeloes
•
Unit 4+2
•
Vanity Fare